Miami Data Center
Data Center in Miami is Tier 4 facility designed specifically for world-class colocation services, located in the heart of downtown Miami where it shares the dual power grid that services local hospitals, federal and state courthouses.
As one of the five most connected cities in the world, Miami's telecommunications infrastructure further enhances services at our Data Center by providing multiple fiber loops, carrier facilities and international cable landings. Exceptional equipment gives your company access to the preeminent communications gateway to Central and South America.
Miami FL 2 is Category 5 hurricane rated and resides outside of FEMA's 500-year flood zone, providing an additional level of security for our clients. The building was completely renovated in 1999.
The services we provide out of this first-class data center contribute to your company's ability to out-perform the competition and improve your bottom line, all while providing the reliability and peace of mind that you need to focus your attention and energy on growing your business.
Services and Features
We are proud to offer a wide range of service and product offerings to fit a wide variety of business needs – from small to large corporations. Some of our most popular services include:
server racks and equipment: you can choose between different dimensions, amp and bandwidth - Featuring disaster recovery, network redundancy, regulatory compliance, technical support, and 99.99% guaranteed levels of service
backup services – we use R1Soft, the only system that provides continuous data protection (CDP) for operating systems Windows and Linux
dedicated servers - prior to your business being set up with a dedicated server, we will consider your business needs to be able to offer the best possible solution, including appropriate components such as processor, hard disk, number of IP addresses, software, as well as backup services. As your business grows, we can help you add features and services to your dedicated server solution.
Technical Specification
Data Center takes 4500m2 of and is located in the building that was built in 1925 and completely renovated in 2009, in accordance with all necessary standards for telecommunication.
It has a four ply built-up roof which provides protection from all weather conditions.
The power is fed through undergoing cables, from three substations (120v, 208v, 480v AC and -48 DC).
Conditions
For operational safety and high redundancy the optimal conditions are ensured: redundancy AC/DC UPS, UPS (3) 160 kVA Powerware; N+1, generator (1) 750 kVA, 8 air conditioning devices and cooling systems on each floor which ensure optimal humidity and temperature (22°).
Security
The space is secured with CCTV digital camera and recorder, alarm, biometric palm readers and access cards. Data Center is a priority object for utility power supply and there is advanced fire system and 24/7 technical security.
Rack space is accessible only with appropriate combination; each client has access to only their own rack or part of the rack.
Gallery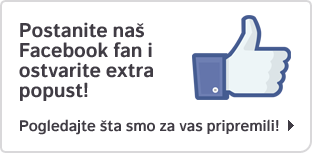 Cloud infrastructure is created in a way all your data is automatically copied to another physical server in the system, so, if by some chance, there is a server failure, your data becomes available on another server.

For users who already have the equipment with special requirements for continuous availability on the Internet, we recommend Telehousing services.
The basic service that allows you to set the web site on the Internet is shared hosting. EUnet went a step further in the provisioning of this service. We can offer three shared hosting services.

Data Center in Miami is a Tier 4 facility, located in the city center that uses the same security system for power supply like local hospitals, federal facilities and federal courts.